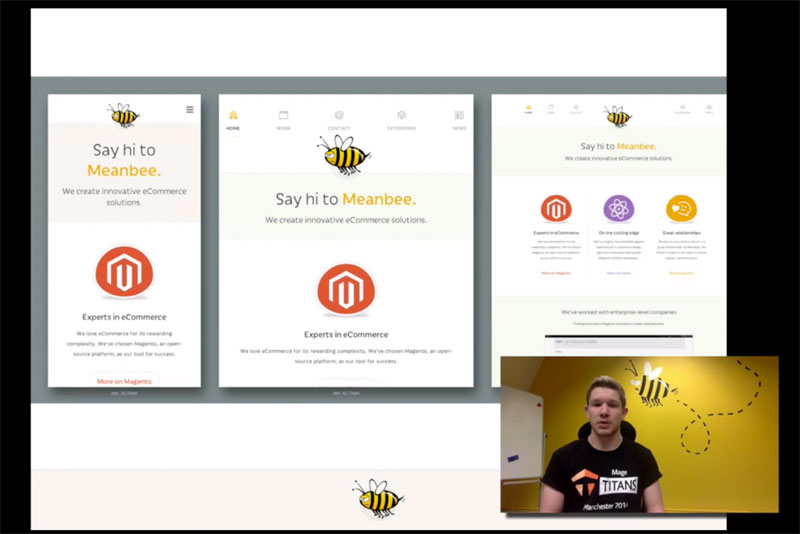 In November, I was invited to speak at the first MageTitans event which was held in Manchester.
The developer-focussed conference was held in a Comedy club which helped create a fantastic atmosphere. The one-track event included a range of presentations. The main presentations were provided by Alistair Stead, Daniel Sloof, Vinai Kopp and myself. In addition there was a panel discussion that also included Ben Marks as well as shorter lightning talks that provided a platform for new speakers to share their experience.
I was grateful for the opportunity to present on approaching response design in Magento projects from a responsible engineer's perspective. In particular, the approach that myself and the team at Meanbee use when approaching projects to ensure accessibility, maintainability and performance.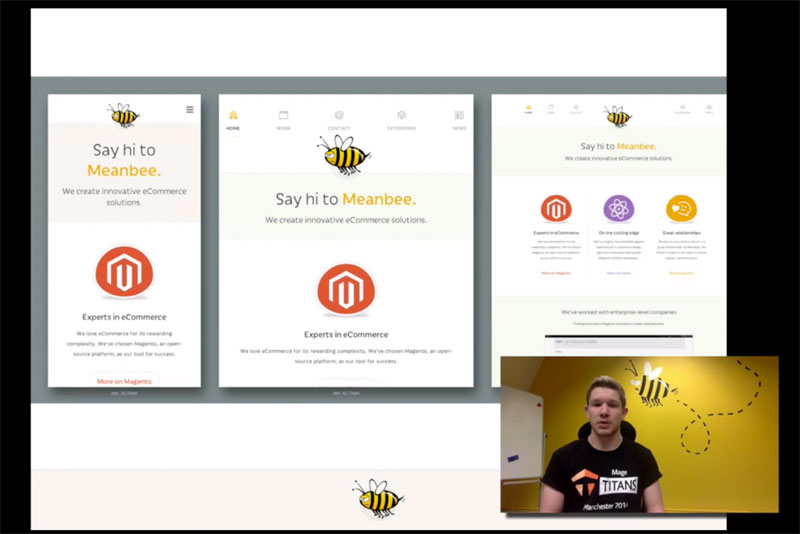 There was also an opportunity to share on my experiences with teaching kids to code through the CodeClub system. This is something that Nick Jones and I have run at Bathwick St. Mary's School over the last couple of years. We really encourage others to get involved in such a great scheme.
Unfortunately, there was a problem with the my presentation video but I re-recorded upon my return and it is now available on YouTube. . The slides are available on SpeakerDeck.
Following the conference, I was invited to the MageTalk podcast with Vinai to give a round-up of our experience. It's safe to say that we'll both look to attend the event next year. Be sure to look out for announcements at MageTitans.co.uk.