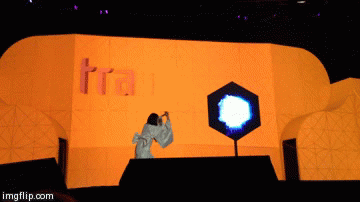 May 12-14th saw 2000 eCommerce experts flock to the Hard Rock Hotel and Casino, Las Vegas, to share and learn about developments in Magento and eCommerce in the last 12 months.
Previous themes for the conference have included "What's your story?" and "The Art of Commerce". This year we delved into "Transform". I feel this was as much a metaphor about Magento and its place in the ebay portfolio as it was about continuing to revolutionise eCommerce.
Magento CE1.9 and EE1.14 Release
As many of us expected, Magento Imagine brought us the latest version of both Community and Enterprise edition. The highlight of which is the new responsive theme produced in collaboration with Classy Llama and Brendan Falkowski.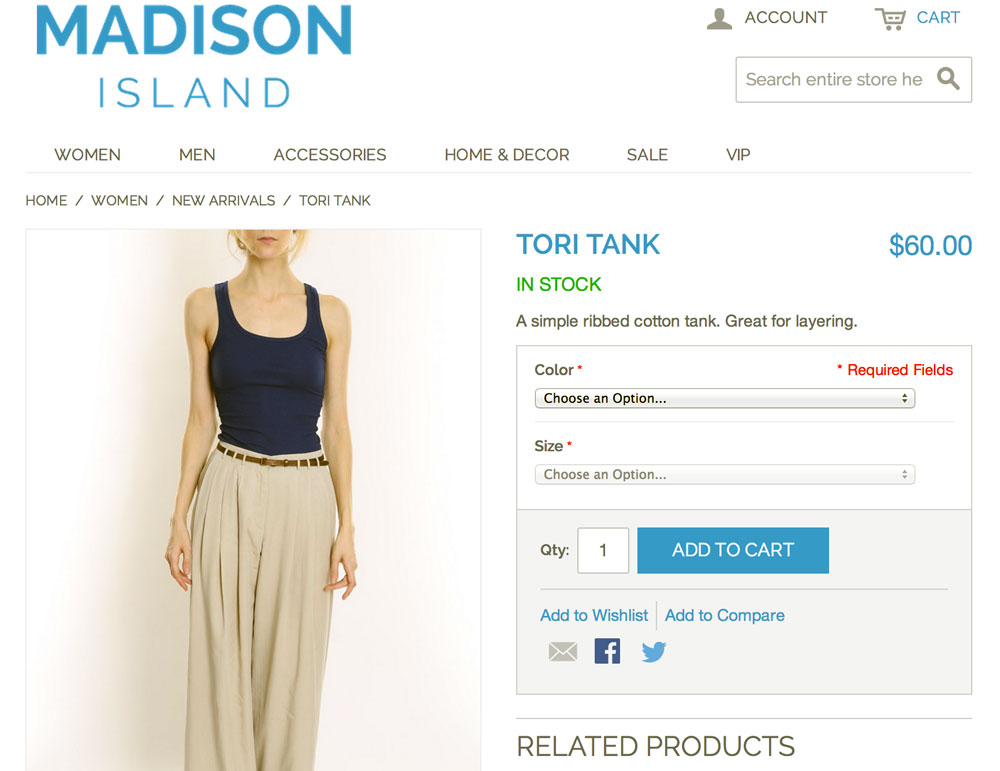 The advertised highlight of this theme is that it will allow a responsive site to be built in half of the time. From initial investigations I would consider it a theme but not a "base theme" to inherit from as you would another framework - it starts at almost 10,000 lines of CSS. It is aimed at customers at the lower end of the market.
Therefore, for many developers that are already familiar with responsive this theme is unlikely to be useful. The real gem for developers is the infinite hierarchy of layout files that has been back-ported from Magento 2. More information is available from Alan Storm and Eric Weise.
The other feature that was focussed on was the addition of BillMeLater. Originally created by Mark Lavelle, Bill Me Later was acquired by eBay back in 2008 for $1.2 billion.
Naturally, there were a number of further bug fixes. The full release notes are available on the Magento Knowledge-base.
Roy Rubin Steps Down
One of the most intelligent, humble and loved man in eCommerce, Roy Rubin, took to the stage for the last time as COO of Magento. Read the official announcement of his departure on the Magento Blog as well as his own personal note.
While on stage he shared the latest figures on Magento's growth, in particular, its continued growth in market share across the world.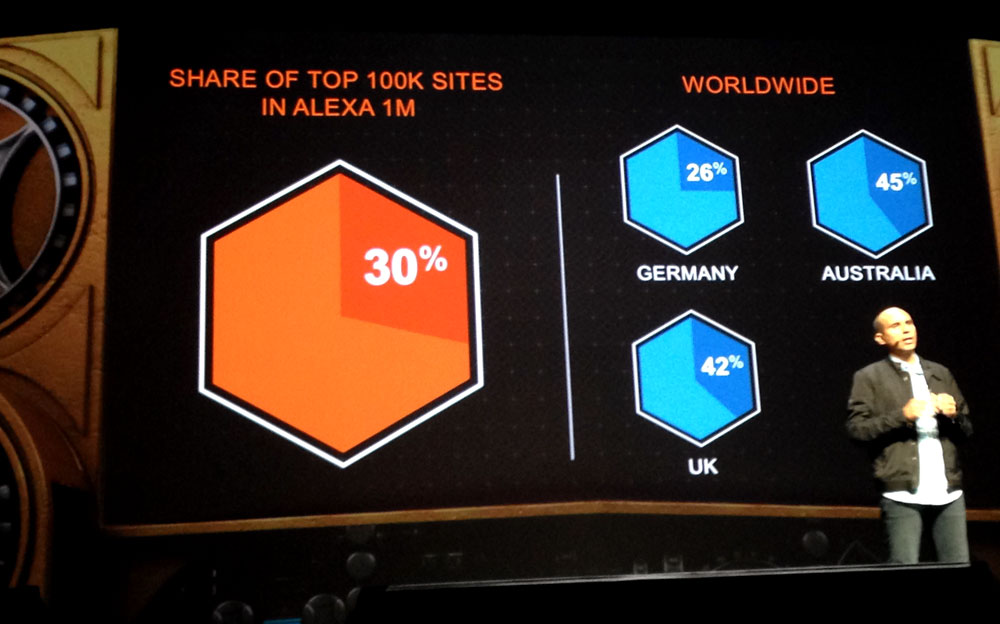 For the rest of the conference, Mark Lavelle was the eBay figurehead taking on the responsibility of Magento as he oversees the entire eBay Enterprise organisation.
Ben Marks - Developer Evangelist
If you ask many of those in the community, the highlight of the conference really was the official announcement from Roy that Ben Marks has joined the company as a developer evangelist.
Magento has been without any sort of official Community Manager for quite a while which has been considered unusual and ironic given the company's continued assurances that the company is invested in the community.
While Ben is still settling into the role, he is made plenty of suggestions towards making Magento more open again. He shared on twitter that the bug tracker is going to be re-launched and that the latest theme may be pushed to github in order to receive commits and issues reported.
Guest Speakers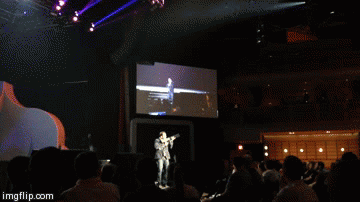 Master of ceremonies this year was Jamie Clarke. Following his inspirational talk on his expeditions to the Arabian Desert as well as Mount Everest last year. He was able shake any Vegas hangovers with his stage-filling presence. If that failed, he would physically shake them by shooting t-shirts into the audience.
There was a selection of guest speakers, but by far the highlight was best-selling author Malcom Gladwell. He was introduced by a fantastic rendition of One Love, One Life.
Malcolm took us on the journey of Malcolm McLean, who turned the shipping world upside down by inventing the shipping container. The upshot from this, in my opinion, was that to revolutionise one should not look at a current solution and optimise. To revolutionise one must look break into the the core of the problem and re-solve.
During this, he also discussed the quality of being disagreeable. A trait that is not commonly well regarded but he made the case that in certain situations it is necessary quality. For example, to revolutionise, tradition needs to be overturned in order for progress to be made. That is not something that can be done without upsetting the incumbent service providers.
Breakouts
This year's Imagine conference saw even more sessions than ever. Due to meetings and passing my certified developer and solution specialist exams I was unable to make too many.
Having said that, a favourite of mine, and many in the technical track, was presentation on the Magento 2 service layer by Chris O'Toole and followed up by Alan Kent. At the moment I foresee this to be the most useful structural change in Magento 2.
Additionally Eric Weise, of Classy LLama, went into some more detail to a packed out room on the design decisions and features of the new responsive theme which was useful.
Magento 2 Release Plan
Another year, another year without Magento 2 having been released. However, on the bright side the updates to github have been regular for the last 10 months and so at least progress can be followed.
The announcement at Imagine was that it will go into developer beta at the end of this year and a merchant beta mid-2015 before a general release at the end of 2015.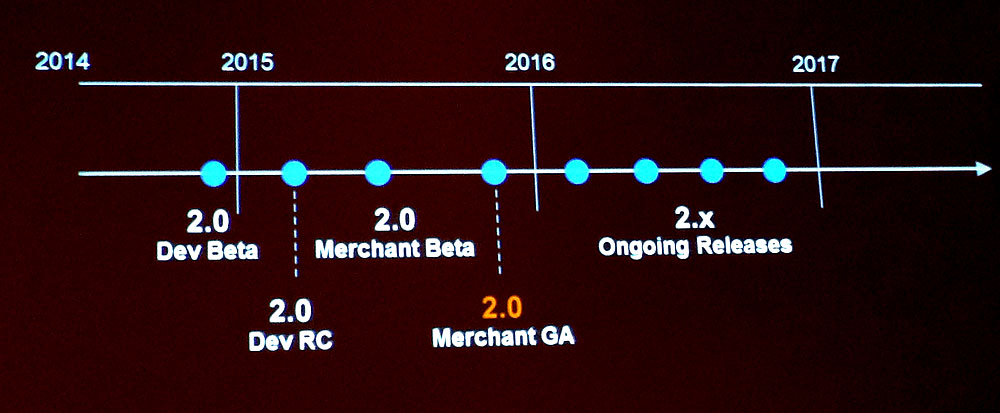 Marketplace
The change in venue allowed for a much larger Marketplace, which is great for vendors, visitors and Magento. Personal highlights included getting demos from Akeneo, Oro CRM and Ebizmarts POS.
Hackathon
This year included a hackathon before the conference officially started, which was organised by Fabrizio Branca and Ben Marks. I popped by on the Sunday to see what people were up to:
Networking Parties
A reliable highlight of the Imagine conference are the fantastic evening events. As tradition states, this begins with Pre-Imagine organised by the delightful Kimberely Thomas. This was followed on subsequent evenings with the official Magento events which were as much of a spectacle as ever. A great opportunity to wind down after an intensely informative day and to catch up with fellow community members.
Magento Community Thank You
Before the conference officially begin a small group of community members were treated to a day out at Exotics Racing. While there are too many community members to name, Magento took those that were available out as a small token of thanks for the work that has been done. One of the these was Phil Jackson who has an appropriate write up of the day.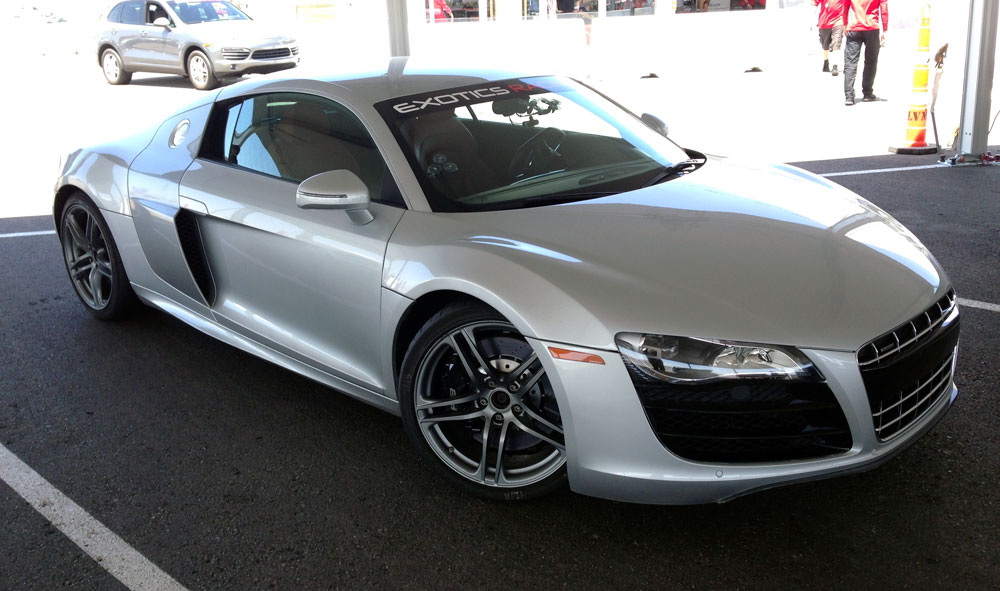 Until Next Year
Thanks to all, but especially Magento, for yet another fantastic Magento Imagine. Now that we move into a new Magento calendar year I wish all those in the community a prosperous one.
See you next year at Magento Imagine 2015, April 20th - 22nd at the Wynn in Las Vegas.