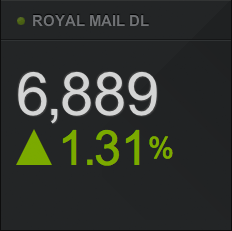 I've been playing with Geckoboard in my spare time (of which I seem to have very little of at the moment). Previously I looked at displaying commit statistics from the code management tool we use, Codebase. So next up, I thought that being able to show the number of downloads that Meanbee's Magento Community modules had had would be neat.
So I threw a little script together which you can get on github to do just that. Simply specify the ID of the module (e.g. 480 for Meanbee's Royal Mail module), and paste the url in to your geckoboard widget and voilá. First off it will just show the number of downloads, then after a week of collecting statistics, the widget will also display the percentage increase over the last week.
Geckoboard released some code back in November to display information about Magento Stores using the API. While it is in the early stages of development, it's worth a look.
If you haven't played with Geckoboard yet, I'd thoroughly recommend signing up and awaiting a beta invite. See some dashboards in action on the Geckoboard Facebook page.