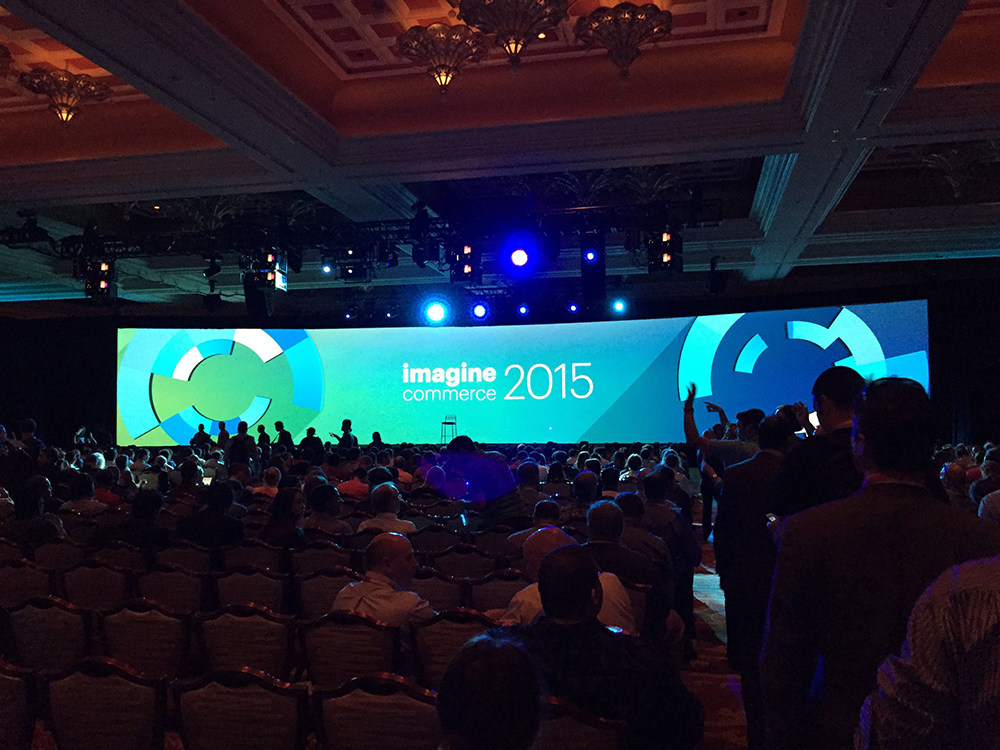 Everything is booked, I'll be heading to Las Vegas for my fourth Magento Imagine conference. With over 2000 professionals in attendance, it is one of the best (and most intense!) ways to keep up-to-date with latest developments and best practices in ecommerce and Magento.
Previously, I've made the most of my time there by passing my Magento Developer, Frontend, and Solution specialist certifications! This time, I'll enjoy it without the stress of exams.
Many will have heard of me discuss the community that surrounds Magento. The amount of knowledge sharing that goes on in and around this conference is phenomenal. This can be directly through the range of keynotes, break-out and panel sessions that are provided by Magento and the conference presenters. In addition, there is so much value to be had from sharing experiences with other agencies, merchants and product/service providers. The wealth of knowledge in one place is invaluable.
If you are a merchant attending the conference then I would recommend reading Simon Young's guide to imagine. Simon is the Web Development Manager at Paul Smith.
Meanbee are also there to forge new relationships and enjoy time with old friends. So if you're heading to the event and would like to know more about Meanbee and our Magento expertise with regards to sites or extensions, do drop me a message via our contact form or on twitter (@bobbyshaw).