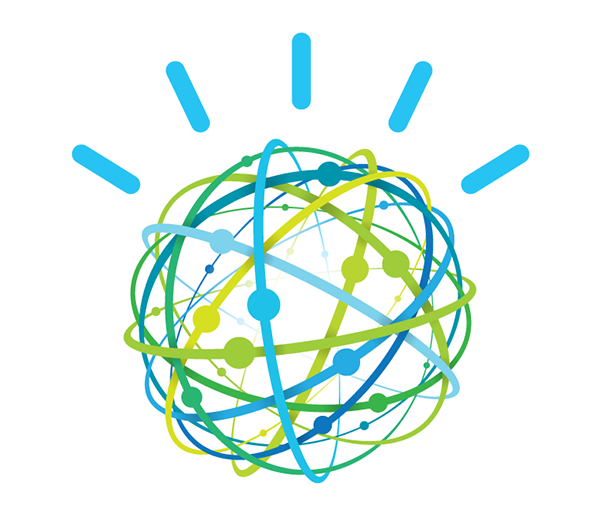 I was recently invited to appear on the new Future Commerce podcast to share my experiences with IBM Watson, and its role in the future of cognitive commerce. This is a summary of some of our thoughts but I encourage you to listen and subscribe to get more of the valuable discussion.
First off, what is cognitive commerce? Breaking up the terms, cognition is the process of thinking and acquiring knowledge. So, we can say that something is cognitive if it has some ability to learn and reach conclusions based on input data and change its behaviour through this knowledge. Applying this to commerce, it's about improving sales performance, customer experience or administration efficiency through machine learning.
If you already have a product recommendation service integrated in your store then you already have some form of cognitive commerce. Being able to automatically recognise which products are more popular and therefore more likely to be sold and show them to customers is machine learning. More advanced solutions are able to recommend products based on an individual customer's activity on the site and how that compares to the activity of similar customers. In this situation, the application can create knowledge from data so far as that it can change the functionality of the site to improve its performance.
We discussed what other areas of commerce that "cognition" was being applied including:
Discovery Tools

Ones that help customers find products that are right for them with minimal effort. The most effort here is spent on being able to understand a customer's natural language whether that be via voice or text.

Additional channels

Novel voice interfaces like that of Amazon's Echo and chat interfaces for ordering products through natural language.

Analytics

Tools that are able to make better use of the masses of data that is now available to us, ideally without the need for expert configuration.
IBM Watson provides tools that work on all of these problems but it particularly excels as natural language. A great example of use within ecommerce is North Face's Personal Shopper which, through asking you a few questions, finds the jackets that best suit your needs.
Under the hood, Watson is an advanced learning system that combines multiple different algorithms to make more accurate predictions and answers. The system is tuned towards understanding and classifying natural language. It started public life by competing in the US TV game show, Jeopardy. For this, it was trained on all of wikipedia but the bigger challenge was actually to understand the question.
Since then, the Watson team have focussed on commercialisation. The easiest way to get access to Watson technology is through the published APIs. The advantage of Watson's machine learning APIs over some others, e.g. Amazon Machine Learning, is that they are usable without prior machine learning knowledge.
Here's a brief overview of some of the APIs and how they could be used:
Many of these lend themselves to one trend this year of "Conversational Commerce". The rise of messaging apps together with their low barrier to entry and pervasiveness of our lifestyle gives opportunity for it being used as another sales channel. Take the example of placing an order online or via an app which would require downloading, striking up a conversation with a store's chat bot could help you quickly reserve or buy items. If the chat bot is effective at understanding and directing the conversation through the buying process this could provide a lower barrier to entry for some ecommerce orders.
So as an ecommerce business, how do you choose which technology investments to make? Where is the return on investment going to come from?
While many of these technologies aren't new, we are still identifying what we can achieve with the latest algorithms and computer power. I would say that the decision on what to integrate into your store to keep up with cognitive commerce is very similar to how you make any other technology decision. Based on your brand and company vision are you a modern leader? Then getting in early is going to be advantageous as there is more value for you that just pure sales figures. There is value in the image, and to have the chance of getting ahead of the curve at a risk of profitability on others.
For companies where research and development is a bigger ask then it is going to be best just to keep an eye on developments and see which solutions become successful before investing.
There are then always two ways to implement: Integrate with the machine learning service, e.g. Watson, or wait for a product company to take more of the hassle away from your team. The advantage of the first is having more control of the implementation, more transparency it what is actually being performed as well has having more control of your technology assets. Implementing via a service is going to be the cheaper and quicker way to get up and running once they are available but doesn't have some of those advantages of integrating directly.
Either way, my recommendation is to identify where routine store management time is spent at the moment and look at ways that some of these tools can free up more of your time for other tasks.