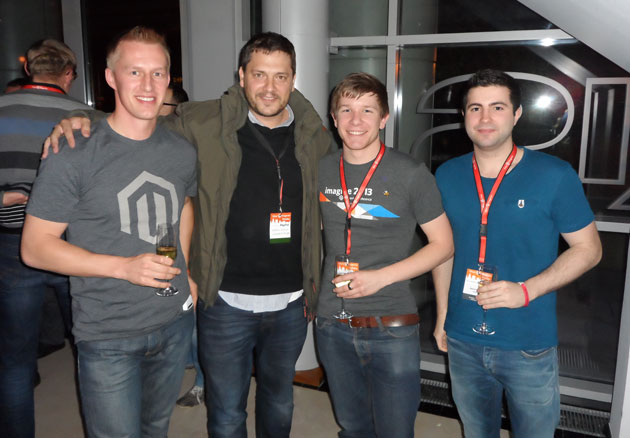 Update: We had a great time at Meet Magento PL. Watch our talk on responsive design.
Next on the Meanbee calendar is Meet Magento Poland. Tom and Darren are heading out to Warsaw next week to deliver a talk on Responsive Web Design.
The theme of their talk is about how the responsive design concept has changed our mentality for approaching the multi-device web. They will share their knowledge and experiences of implementing this concept in Magento, covering the shift in developer thinking, implementation examples and solutions to common ecommerce problems.
We have 3 discount codes available that offer a €25 discount to the conference. To redeem, just drop us an email at the contact form below and we'll get in touch. First come first served!
About Meet Magento Poland
Now in it's second year, Meet Magento Poland will take place on November 4th & 5th in Warsaw. The event has attracted sponsors like PayPal, SofortBanking, Atwix, Amasty, inchoo, aheadWorks and many more.
Over 30 speakers are presenting interesting sessions in a business and technology track.